Hey guys, don't know whether anybody reads this topic anymore but here is me and my band mates rig.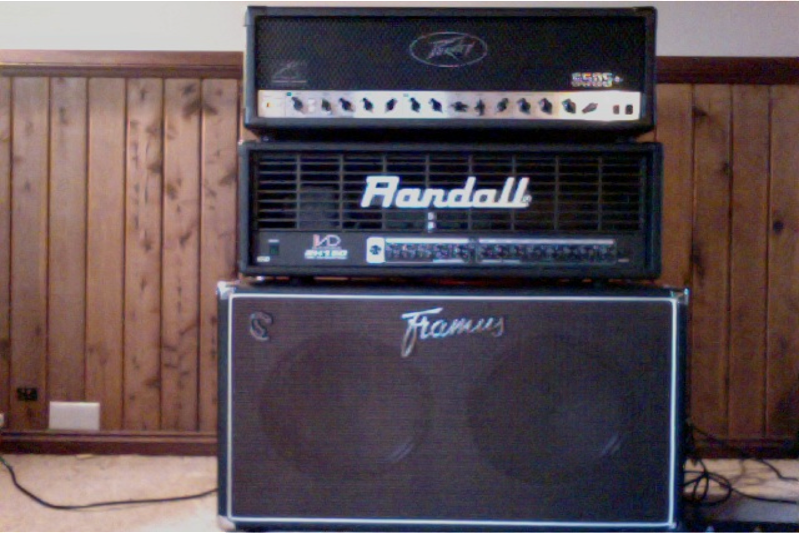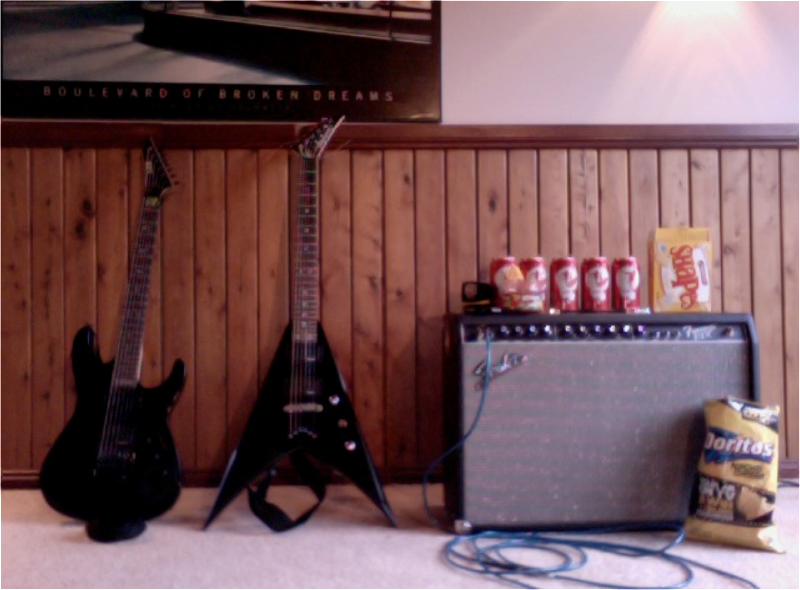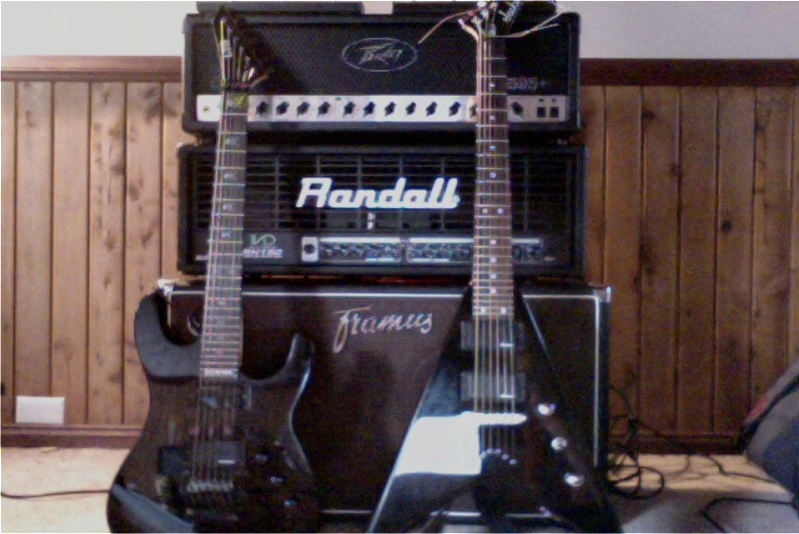 First off, my gear is the Jackson V and the Randall RM 150 G3. A cab is a must buy at the moment and the number one option at the moment is to get a Framus 2x12.
Zaks gear is the KH-202, Peavey 6505+ and the Framus 2x12.
Our other gear that (obviously) isn't pictured is -
Alex - ESP Grassroots Horizon (thanks Indra!), Macbook pro with Protools LE 8.
Zak - ESP SV Standard (thanks Shane!), Fender Yngwie Malmsteen Signature Stratocaster, Schecter Hellraiser C6.
You can hear our band
http://www.youtube.com/watch?v=e2GQ8MXI57w
< Here
PS. In our youtube clip we are running through two Fender Frontman 212R's. We are currently working on some recordings which are recorded through mic'd up Fender Frontmans.