Yep, not too much to decide here. Looks like the pearl white/gold will be the winner out of the two below it's inspired by. I may get mine scalloped, others won't be, not most people's cup of tea.
Questionable DiMarzio Malmsteen strap will NOT be included.
Waiting on price and availability and how big the run needs to be from our friends in the Land of the Rising Sun.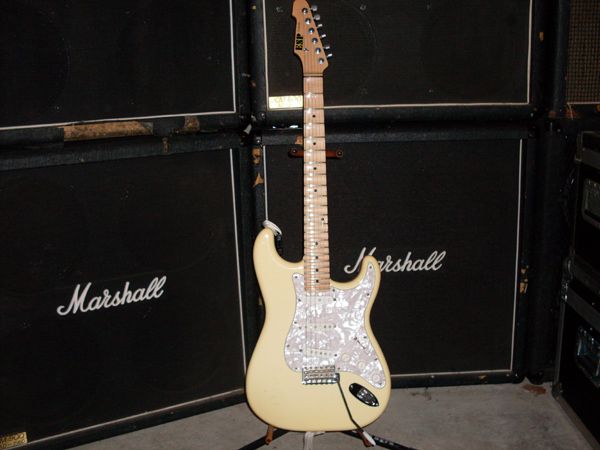 Edit:
They're to be a reality. Here's the skinny on them from the Land of the Rising Sun:
Vintage Plus Joe Stump in Pearl White or Cream.
Price includes GST. Those overseas in markets we can ship to, ex-GST price is in brackets:
-Chrome hardware.........AUD$3,249.00 (AUD$2,953.63)
-Gold Hardware.............AUD$3,295.00 (AUD$2,995.45)
And, for Scallop option, add AUD$210.00 (AUD$190.91)
There will be a run of 6 mixed across colours and hardware preferences depending on what people want. Me, I'm going pearl white with gold hardware and scallopini